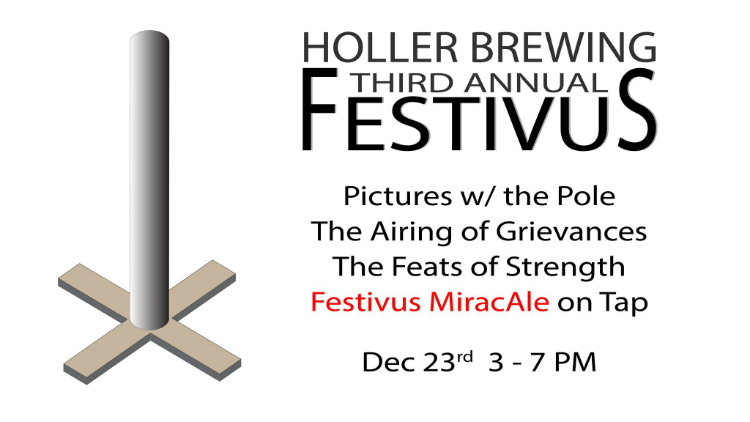 For the restivus, Holler Brewing Co. is throwing its Third Annual Festivus this Sunday, December 23. From 3 p.m. to 7 p.m., enjoy Feats of Strength, rally around the Festivus pole for photos, drink of the Festivus MiracAle (spiced Belgian tripel) on tap, and air those grievances.
And did I mention I'm hosting this year's Airing of Grievances? Even though I don't gotta lotta problems with you people, I do got your back. You definitely deserve a chance to let it all out and start your New Year off peacefully… although ribbing you is part of the job.
Big thanks to Angela Lee and Kathryn Holler for this amazing opportunity! It's going to be an absolute blast, and I hope you'll come have fun with us!
More information over at Holler's Facebook event page.