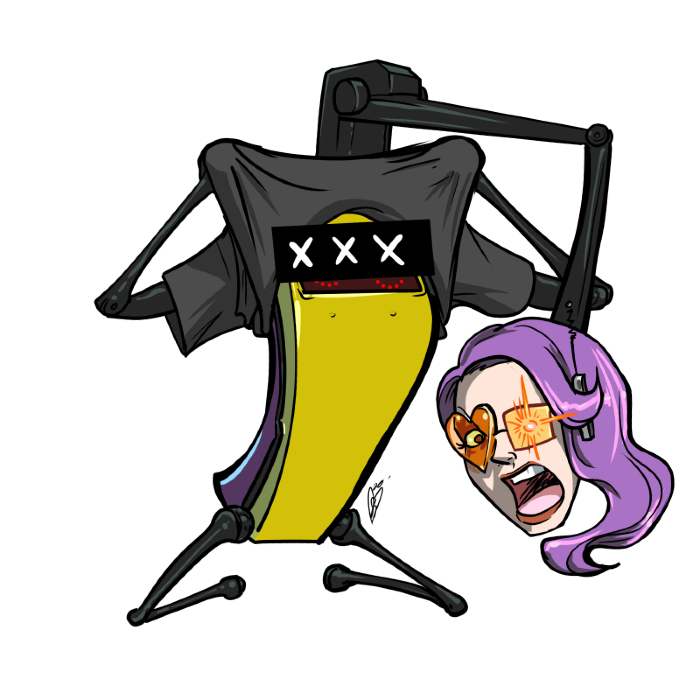 I read a lot. This is a selection of what I read the past week (3/15/2021 through 3/21/2021) that I think you should read, too.
Articles
*Chris DeVille's Jesse Plemons is more than ready to be a leading man for The A.V. Club: He's been ready, but it bears stating anyway. Plemons makes some great choices as an actor and he's mesmerizing to watch.
*Alex Fox's Meet Farfarout, the Most Distant Object in the Solar Systemfor Smithsonian Magazine: I love that the previous most distant known object in the solar system is "Farout." Anyway, Farfarout, which is even more distanter, is a dwarf planet sharing an interesting relationship with Neptune that warrants further research.
*Alex Fox's Oldest Known Wild Bird Hatches Chick at Age 70 for Smithsonian Magazine: A Laysan albatross named Wisdom has outlived multiple mates and the scientist who originally tagged her in 1956, contributing at minimum 35 known chicks to her species' population. Her longevity provides researchers with valuable data about the lifespans and lifestyles of sea birds as climates and ecologies change and tides rise.
*Myriam Gurba's America Prefers Teachers Who Offer Themselves as Tribute. And That Needs to Stop. for Luz Collective: Educators are humans, not martyrs, and Myriam Gurba makes an airtight argument that we need to stop celebrating teachers who sacrifice their health for the sake of children. They deserve just as much time to rest, recuperate, and take care of themselves as any other workers; Gurba also points out that there is absolutely a gendered element to how we ask educators to give too much of themselves, considering most teachers are women.
*Raj Mankad's Essay: Houston is a cheap place to live – if you don't count the trauma tax for The Houston Chronicle: The massive winter storm that devastated the Gulf Coast last month not only hurt people still recovering (if not already suffering as a result of) the COVID-19 pandemic, but 2017's Hurricane Harvey as well. Living here is a constant struggle against nature and a negligent state and national government, and so many of us wonder if it's really worth staying. Unfortunately, the low cost of living means so many of us also have no choice but to stay since it's cost prohibitive to move.
*Jef Rouner's Essay: 'Rocky Horror' and coming of age at the River Oaks Theatrefor The Houston Chronicle: The iconic original art deco Landmark River Oaks Theater is set to close this upcoming Thursday thanks to greedy developers who callously dismiss Houston's architectural, cultural, and historical legacy in favor of dull, rushed "luxury" apartments that barely anyone lives in anyway. My dear friend Jef Rouner, a former performer and producer with their midnight Rocky Horror Picture Show events, penned a bittersweet requiem to an institution losing out to avarice and apathy.
*Chrissy Stroop's Don't Discount Evangelicalism as a Factor in Racist Murder of Asian Spa Workers in Georgia for Religion Dispatches: Last week's horrific mass murder of eight people, six of whom were Asian women, at Atlanta-area massage parlors and spas run by Asian-Americans, has raised conversations about the roles racism, misogyny, white supremacy, sex worker stigma, the hypersexualization of Asian women, and more played in the violence. But there's also an overlooked factor: how evangelical churches like the one the murderer belonged to turn sexuality into such a shameful sin that normal urges are considered addiction, and the objects of affection are blamed for "temptation." And it needs to be talked about to prevent further violence.
*Makiki Terahara's Opinion: Japan's groundbreaking marriage equality ruling paves the way for change for The Washington Post: Organizations like Marriage For All Japan are making major strides in legalizing securing marriage equality for same-sex couples, and the recent Sapporo ruling is a significant step forward. It's the first of its kind in the country, ruling that discriminating against same-sex couples is unconstitutional. With same-sex marriage gaining majority support in Japan, it's only a matter of time before marriage equality is recognized on a national, rather than municipal or prefectural, level.
*Jennifer Van Evra's Mahna Mahna at 50: fascinating facts about the unforgettable Muppets song for CBC: You will absolutely get the song stuck in your head midway through this piece, and it is totally worth it.
*Fred Van Lente's The TOP 13 SPACE GHOST Villains — RANKED for 13th Dimension: These is a reasonable and acceptable assessment.
Comics
As always, my weeklies/weeklies-ish:
*Huda Fahmy's Yes I'm Hot in This
*Phylecia Miller and Jules Rivera's Hi, Phylecia!
*Taejoon Park's Lookism
*Jules Rivera's Mark Trail
*Linda Sejic's Punderworld
*Jessi Sharon's The Sea in You
*Rachel Smythe's Lore Olympus
*Sensaga's Ham and Mat
*Steenz's Heart of the City
Books
Completed Jennifer 8. Lee'sThe Fortune Cookie Chronicles: Adventures in the World of Chinese Food, which completes her dual quests for finding the best Chinese restaurant outside of China, Hong Kong, and Taiwan and seeking the origins of fortune cookies. She finds the former, and thinks she may have pinned down the latter. But it's hard to know for sure, given the number of variables involved. It's an informative and fascinating conclusion to a book that delves deeply into an ubiquitous cuisine in the United States (there are more Chinese restaurants than McDonald's) whose complex, intersectional history all too often goes overlooked by even the most ardent diners.
See you next week, fellow bookish buffs!
——-
Love the artwork for this feature? That's all from the magical mind of Jules Rivera. Support her on Patreon.
Writing is real work. If you would like to support the labor I put into this post, or if you want me to retire early so you never have to read another thing I write, please consider making a small compensation to my Ko-fi.