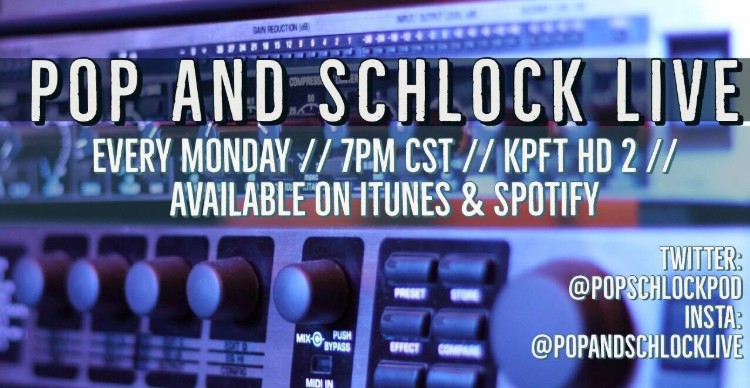 Beginning on March 4, Pop and Schlock nestles in to our shiny new time slot! Jake and I move shop over to Monday nights at 7 p.m. We, of course, remain on KPFT channel HD2, and we're honored to now lead in to Connor Clifton and Ned Gayle's delightful FM Rager! Our first episode as part of what I'm dubbing "The Block Party" (even though nobody but me will call it that) features actress and comedian Steph DeWaegeneer and professional wrestler Keith Blalöck in a breakdown of Fighting with My Family.
Don't worry if you're not able to check us out live after the changeover. We still archive all of our episodes on iTunes, Spotify, Stitcher, and Google Podcasts.
As always, thanks so much for your support of the little show that brings us joy!