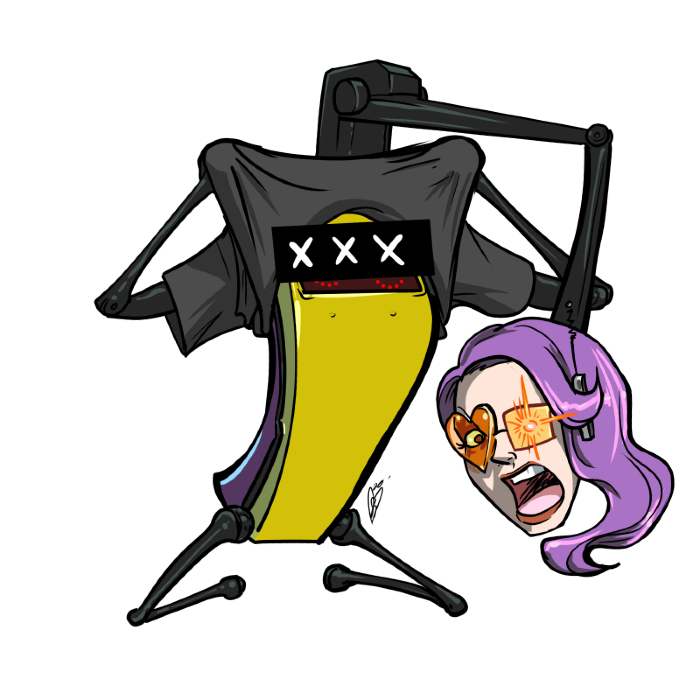 I read a lot. This is a selection of what I read this week (7/19/20 through 7/26/20) that I think you should read, too.
Articles
*Ali Breland's Why are Right-Wing Conspiracies So Obsessed with Pedophilia? for Mother Jones: The roots of Satanic Panic in the 1980s and today's Pizzagate go as far back as the Middle Ages, if not even further. Learn the history of this common thread found in a variety of politically and religiously right-wing conspiracy theories.
*Barbara Demmig-Adams' Duckweed is an incredible, radiation-fighting astronaut food – and by changing how it is grown, we made it better for The Conversation: A University of Colorado Boulder professor of plant ecology and molecular biology writes about her work with "the most protein–dense plant on the planet" and how she and her team are working on adapting it as a food source for long-term space travel.
*Sahra Denner's Cultural Appropriation, Cultural Assimilation, and Cultural Appreciation: These terms and concepts aren't interchangeable, and this illustrated guide breaks down the differences, with examples of each.
*Sahra Denner's Let's Talk about the "Black Best Friend": An illustrated guide to the tokenizing "black best friend" trope and how writers and other creators can avoid including it in their work.
*Ayun Halliday's Cambridge University Professor Cooks 4000-Year-Old Recipes from Ancient Mesopotamia, and Lets You See How They Turned Out for OpenCulture: The title says everything I could, really. There are some adjustments made because of ingredient availability, of course. Still a fascinating read for food history fans and also anyone.
*Amanda Marks' Could the CIA Have Planted Hair-Metal Propaganda During the Cold War? for Rolling Stone: The answer is "maybe or maybe not." This interview with journalist and Winds of Change podcast host Patrick Radden Keefe shows how it certainly wouldn't be unprecedented. I haven't listened to the podcast yet, but I'd like to soon.
*Jef Rouner's I am Not Sending My Kid Back to School for Houston Press: An emotional and heartfelt look at how Jef (a Hardcore Nudoty contributor) and his wife came to the decision to keep their daughter learning from home this upcoming school year.
*Luke Windie's 'I Have Billions In The Bank': A Sex Worker's Life In Animal Crossing for Kotaku: When life hands your sex work career a pandemic, build your own digital island and host clients there. Stripper and cam girl "Amanda" took a creative and fun approach to maintaining her finances during lockdown.
Comics
Behind on my comics reading this week due to spending an unusual amount of time offline, but I am a regular reader of Steenz's Heart of the City, Phylecia Miller's Hi, Phylecia! (also illustrated by Jules Rivera), and Monica Gallagher's Assassin Roommate. While I can't speak to this week's offerings, I can still recommend all of these series in good faith because of their consistent quality.
That said, I did read…
*Jenny Jinya's "happy" comic: A sweet look at the relationship between the personification of life and the personification of death, if you want some happy cries to counteract those sad and angry cries we've all been having lately.
*Sophie Labelle's Assigned Male Comics "Back-to-school": No, but seriously, why are schools reopening?
*Future Earth's adaptation of Nicole Linh Anderson's The Cancel Culture and White Fragility Pill by Sydney Rae Hass: This is a great look at the nuances and neglected intersections behind "cancel culture" (which isn't quite what the biggest critics seem to think it is) and competitive social justice. Relates back to a lot of what I've seen play out in person.
*Kane Lynch's How to Make Up a Planet and Accidentally Confuse People: Astrophysicist "Karl" made up a planet, accidentally confused people, and unintentionally birthed a viral conspiracy theory. Yikes.
Books
James Beard Award winner Michael W. Twitty is one of the all-time great food writers, food historians, food sociologists, and historical interpreters. I've been reading The Cooking Gene: A Journey Through African American Culinary History in the Old South since the beginning of the month. The book traces how what Americans know as "Southern food" could not exist today without the Transatlantic slave trade and chattel slavery, and ties in Twitty's own journey to learn about his family history through documents, travel, and genetics testing. Not always an easy task, given the generally poor records kept of slaves.
Over the past week, I covered the chapters focused on slave and freepersons' relationships with indigenous American tribes (and the resulting food influence to both), the history of corn, rice, persimmons, and tobacco in America, and the possible beginnings of American barbecue. Each one also includes Twitty delving deeper and deeper into the lives of his ancestors, because the story of his family cannot be extricated from the story of African diasporic and African-American foodways. Every chapter closes with recipes.
It's taking a while to get through The Cooking Gene because I always start digging through rabbit holes about plants, geography, history, and historical figures while I do. Which is how you know it's an excellent read.
This week's most ardent supplementary reading centered on Senagalese freedom fighter Aline Sitoe Diatta. There isn't much about her in English that isn't behind a paywall, but even her unfortunately brief Wikipedia page builds on what Twitty mentions of her heroics.
If you don't have time to pick up The Cooking Gene right now, then at least check out his blog Afroculinaria. Everything Twitty writes is passionately well-researched and beautifully written. He cooks full and satisfying feasts with his words.
See you next week, fellow bookish buffs!
——-
Love the artwork for this feature? That's all from the magical mind of Jules Rivera. Support her on Patreon.
Writing is real work. If you would like to support the labor I put into this post, or if you want me to retire early so you never have to read another thing I write, please consider making a small compensation to my Ko-fi.