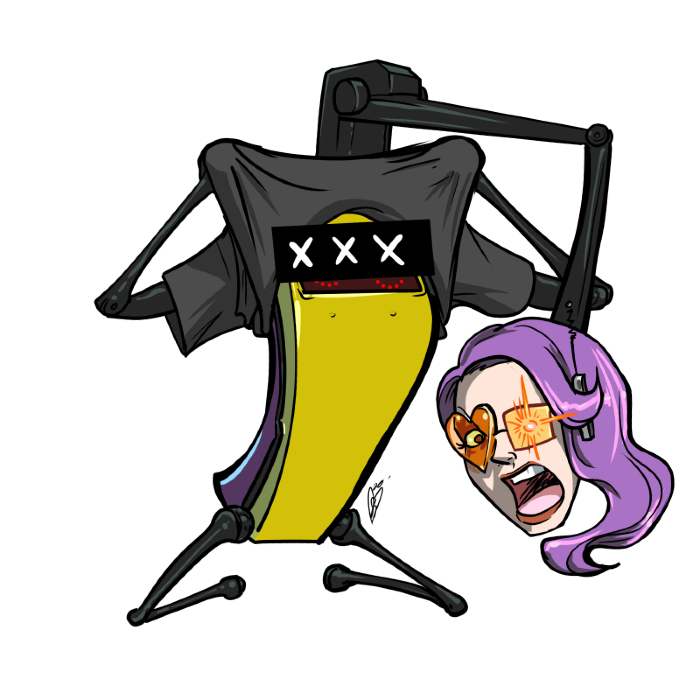 I read a lot. This is a selection of what I read this week (8/10/20 through 8/16/20) that I think you should read, too.
I'm late in posting because I worked too hard this weekend and clonked out before finishing this.
Articles
*Jay Bennett's Wrap Your Head Around the Enormity of the Number TREE(3) for Popular Mechanics: I stayed on my numbers-too-big-for-the-universe-to-hold tear until I started having nightmares about math classes and not being allowed to use a calculator. Still, though, the fact that TREE(3) even exists fills me with so much delight.
*John Paul Brammer's Am I Still Gay? at ¡Hola Papi!: A funny, thoughtful reminder that sexuality can be a fluid experience for some, and the only person who can define what you truly feel and what words and phrases is you… although the right words and phrases may not always exist.
*Caroline Delbert's Why Some People Think 2+2=5 for Popular Mechanics: The idea that two plus two must always equal four doesn't take different cultural views on the role of abstract thought in math into consideration. Liberal arts and humanities shouldn't be kept separate from the STEM fields. Our best possible futures are interdisciplinary.
*Juliana Delgado Lopera's Spanglish Isn't a "Wrong" Form of English — It's How Great Stories Are Told for Teen Vogue: Spanglish and other dialects incorporating English are all too often frowned upon as a bastardization instead of a hybridization. This wonderful essay celebrates the language as a family storytelling medium and criticizes the notion of "perfect" and "proper" English.
*Kat Eschner's Four Things That Happen When a Language Dies for Smithsonian: The extinction of a language leads to a major loss of cultural, historical, artistic, and scientific knowledge. It is the Library of Alexandria burning of our times.
*Eddie Kim's How 'Save the Children' Became a Conspiracy Grift for Mel: Child sex trafficking is a real problem, and real people put a lot of blood, sweat, and tears into prevention and interception efforts. Unfortunately, conspiracy theorists (usually associated with QAnon) have recently hijacked the tragedy, turning attention away from actual suffering and onto blaming pizza parlors and furniture websites instead. They receive profit and clout for "caring" while doing absolutely nothing to help. This valuable piece looks at the vast harm caused by spreading falsehoods and showcases ways to support the legitimate organizations on the front lines of ending child trafficking (not just sexual).
*Michelle Kim's How the Potluck Became an Essential Tool for Queer Community Building for them.: While gay bars receive the most notoriety, potluck meals have historically provided just as much of a refuge and organization space when building community and found families. A fantastic look at food history!
*Andy Olin's Parks and re-creation: How better green spaces are revitalizing cities for Urban Edge Blog at the Rice University Kinder Institute for Urban Research: Read up on how investing in creating more parks – such as the Third Ward Chess Park here in Houston – helps build communities, promote greater public mental health, and nurture the environment. They're a necessity when building and planning urban spaces.
*Jennifer Ouellette's Real Genius turns 35—celebrating this cult classic is a moral imperative for Ars Technica: Martha Coolidge's joyful Real Genius follows a high school laser-building prodigy as he skips straight to a STEM-focused college, which obviously includes a cast of brilliant eccentrics. I love this movie so much! It holds up pretty well, too.
*Jef Rouner's Non-binary, gender-fluid Houston rapper Brian is Ze battles illness for a comeback for Houston Chronicle Preview: My friend Brian is Ze needs a kidney transplant! Please see the information in this article on how to see if you qualify as a donor. But also stick around and read it, because Brian possesses a beautiful creativity and talent and insight. Even throughout zir's painful illness, ze has been writing and recording new music.
*Sribala Subramanian's The Art and Science of Kashmir's Pink Tea for Gastro Obscura at Atlas Obscura: A wonderful piece of food writing covering the history of a popular South Asian beverage, as well as the tag team of science and art that goes into its careful creation.
*Brenda Valdivia's Deaf Community Faces Unique Challenges During The Pandemic for Houston Matters: Lip reading and facial expressions all factor into communicating via American Sign Language (ASL), which means the face masks used to protect against COVID-19 are causing disrupts among Deaf and hearing impaired individuals. There are some ways to work around it, however, and face masks with clear windows in them are now available. There is an audio component as well, featuring Craig Cohen interviewing University of Houston's Sharron Hill, director of the American Sign Language Interpreting (ASLI) program.
Comics
As always, my weeklies/weeklies-ish:
*Huda Fahmy's Yes I'm Hot in This (Not new, but I'm making a more concerted effort to read her comics as she posts them instead of reading them as I skim my social feeds. They show up often enough so I never miss a post, but I want to be more proactive in making sure this pattern continues.)
*Monica Gallagher's Assassin Roommate
*Phylecia Miller and Jules Rivera's Hi, Phylecia! (Didn't update this week.)
*Linda Sejic's Punderworld (New this week! I am a sucker for retellings of the Hades/Persephone story that makes their relationship consensual and not-incestuous.)
*Jessi Sharon's The Sea in You
*Rachel Smythe's Lore Olympus
*Steenz's Heart of the City
Plays
Adam Szymkowicz's Kodachrome examines small-town romantic relationships at different stages and the emotional constipation that plug them up, all narrated by the ghost of a beloved local photographer. Thoughtful, moody, and often charming, the narrative looks at how what we don't say ends up communicating a lot more than what we actually do.
See you next week, fellow bookish buffs!
——-
Love the artwork for this feature? That's all from the magical mind of Jules Rivera. Support her on Patreon.
Writing is real work. If you would like to support the labor I put into this post, or if you want me to retire early so you never have to read another thing I write, please consider making a small compensation to my Ko-fi.