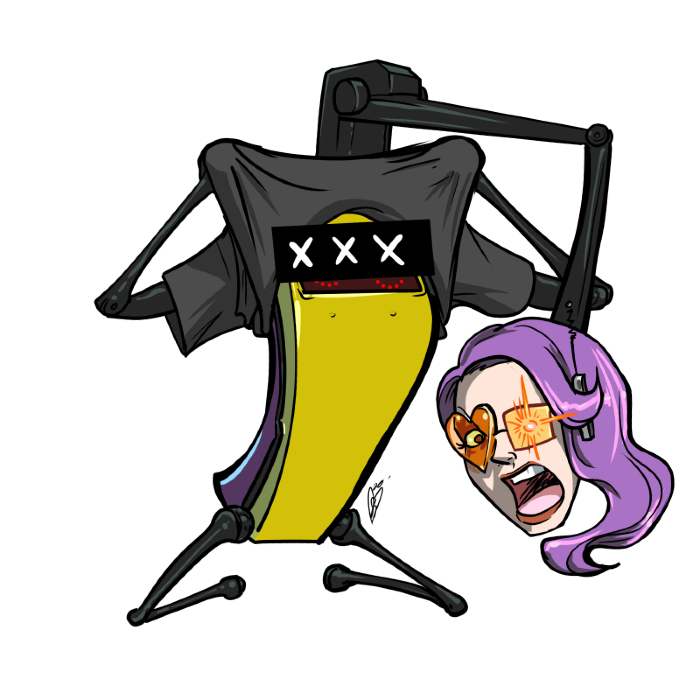 I read a lot. This is a selection of what I read this week (8/17/20 through 8/23/20) that I think you should read, too.
This week's is late because I had a sinus headache. Here's hoping I don't go for a threepeat next week.
Articles
*Christina Cauterucci's Lesbians and Key Rings: a Cultural Love Story for Outward at Slate: There's a story behind the Fun Home song! Author of the graphic memoir that inspired the musical Alison Bechdel discusses how an encounter with a butch woman and her ring of keys helped her learn more about her own lesbianism. However, this phenomenon stems from numerous historical and cultural factors within the queer community and isn't unique to Bechdel.
*Andy Greene's Inside the Long, Strange Trip of 'Bill & Ted' for Rolling Stone: The Bill & Ted movies are pure and wholesome delights about pure and wholesome bros, and I will not stand for anyone to speak otherwise in my presence. I plan to watch the third movie the day it hits streaming. Which is Friday!
*Rebecca Morelle's 400-year-old Greenland shark 'longest-living vertebrate' for BBC News: Commence the Science Screaming! Not only is it SO COOL AAAAAAHHHHHHHH that such an ancient animal exists, but we also get a look at how its age was determined in the first place!
*Andy Olin's A vacant lot in Third Ward is filled with life after chess-park transformation for Urban Edge Blog at the Rice University Kinder Institute for Urban Research: The Third Ward Chess Park makes for one of the best examples of community building in Houston that isn't the result of some horrible disaster. Revitalizing the park rather than letting developers swoop in and start building yet another Mattress Firm brought Third Ward residents together for fun, games, and a sense of pride and accomplishment in the beautiful space they built together.
*Eric J. Wallace's The Cherokee Chefs Bringing Back North America's Lost Cuisine for Gastro Obscura at Atlas Obscura: Cherokee Nation members Nico Albert and Taelor Barton's pop-ups highlight their research into long-displaced indigenous foodways through cookbooks, archaeological records, and discussions with tribal elders. While the duo often put a contemporary spin on their dishes, sometimes hybridizing between tribes, their efforts show that colonization will not entirely wipe out the indigenous American culinary heritage.
*Allyn West's Baffled City: Exploring the architecture of gentrification for Texas Observer: Why does so much of Texas look like so many other places in Texas these days? West's own words sum it up: "Cities can't be expected to preserve older neighborhoods forever unchanged. But they seem baffled about how and even whether to balance the encouragement of new development with the engagement and enrichment of the longtime residents of those neighborhoods."
Still, though, read the entire piece. There's some insight from an architect well worth your time.
*Anya Zoledziowski's Dear White Vegans, Stop Appropriating Food for Vice: Contemporary views on veganism center the experiences and influence of thin white people, many of whom profit off of crafting recipes citing Asian or African influence despite little to no research into Asian and African cuisine. This trend edges out the contributions of vegans of color, who make up the largest percentage of the community yet receive the least amount of credit.
Comics
As always, my weeklies/weeklies-ish:
*Huda Fahmy's Yes I'm Hot in This
*Monica Gallagher's Assassin Roommate (Series finale, so get caught up!)
*Phylecia Miller and Jules Rivera's Hi, Phylecia!
*Linda Sejic's Punderworld
*Jessi Sharon's The Sea in You
*Rachel Smythe's Lore Olympus
*Steenz's Heart of the City
Shing Yin Khor's Stone Fruit Season for Catapult weaves a personal story of depression, survival, identity, and triumph with the exploitative labor history of peaches, a Chinese fruit too often mistaken for a Georgia native. Khor's heartfelt vulnerability comes through in her thoughtful watercolors, which range from scenes of quiet hopelessness to the unsettling and surreal.
In addition, I read the charming Turnabout Crossover, an Ace Attorney promotional comic by former Capcom character designer Kumiko Suekane. I started playing the games a few weeks ago, expecting a straightforward-but-silly procedural, but ended up falling in love with the overarching story centering on the power and strength of found family. So naturally I want to read more about everyone. This fluffy fifty-pager centers on two of my favorite characters – warm-hearted, sweet-natured defense lawyer Phoenix Wright and his posh, socially inept childhood-best-friend-turned-courtroom-rival-turned-best-friend-again-turned-best-friend-with-homoromantic-overtones Miles Edgeworth running into each other at a TV station. Hijinks including identity switcheroos, poisoned sandwiches, and an adorable Pomeranian ensue. A light, cute read for fans of the franchise.
Books
I'm not super far into Tadashi Suzuki's The Way of Acting, but I appreciate the legendary thespian's insights that I've soaked up so far. The first essay in this collection, "The Grammar of the Feet," dispels many of the misconceptions of the Suzuki Method as a uniquely Japanese perspective on performance. As the author points out, gesture and mindfulness of foot position are crucial in acting no matter the originating nation. Actors must consider how the energy created by their character's walk influence the rest of their carriage and projection.
The second essay, "House and Family," dives into some aspects of kabuki and nō theatre. He looks at how biological and creative families spring up around performance troupes, even speculating how they may handle the passing of an actor on stage.
See you next week, fellow bookish buffs!
——-
Love the artwork for this feature? That's all from the magical mind of Jules Rivera. Support her on Patreon.
Writing is real work. If you would like to support the labor I put into this post, or if you want me to retire early so you never have to read another thing I write, please consider making a small compensation to my Ko-fi.