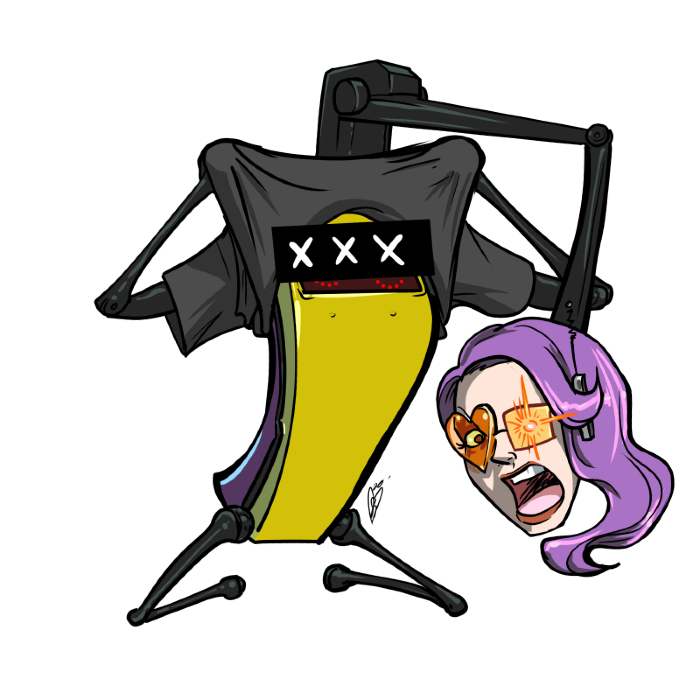 I read a lot. This is a selection of what I read this week (9/20/20 through 9/27/2020) that I think you should read, too.
Articles
*Russell Contreras' Story of the Underground Railroad to Mexico gains attention for AP News: The story of the Underground Railroad helping American slaves in the south escape either to the northern United States or Canada so often leaves out the contributions of Mexicans, Mexican-Americans, and mixed-race families along the border. A southern route existed through Texas that allowed for escape into Mexico, and Russell Contreras gives a stellar overview of the people who made freedom and justice possible.
*Zachary Cook's The economics of all-you-can-eat buffets for The Hustle: Not exactly the most relevant read right now, but still fascinating. Turns out, there is a delicate art and science to pulling a profit while running an all-you-can-eat buffet, and here you can learn all the proprietors' secrets!
*Michael Deknef's 14 extraordinary women in Hawaii history everyone should know for Hawai'i Magazine: Given that this article is in listicle format, readers don't get deep dives into the lives of notable Hawai'ian women. However, it serves as a starting point encouraging you to pursue further study. I immediately put Liliʻuokalani's part-memoir, part-Hawai'ian history Hawaii's Story by Hawaii's Queen on my to-read list.
*Rory Gory's Want to Celebrate Bisexual Visibility? Build a Better World for Bi People for them.: Bisexual Visibility Week ended this past week, but a commitment to bisexual visibility and inclusion should last every week of every year — something that the LGBTQIAP+ community historically (and all too often currently) fails to accomplish. Here, you can learn about how to tangibly support your bisexual loved ones to create a sustainable equality.
*Jeremy Harlan's Colorado couple's 20-year search for extinct fruit finally pays off for CNN: The Colorado Orange apple variety has been thought entirely lost for decades. Turns out it's been hiding in an obscure corner of a Fremont County, Colorado orchard this entire time. And the journey to find and revive the apple trees is a horticultural mystery that became a horticultural miracle.
*Clint Smith's Telling the Truth About Slavery Is Not 'Indoctrination' for The Atlantic: American students deserve in-depth historical education, complete with first-person documents and honest discussions about history should not be a political landmine. Mythologizing people and events while downplaying, even neglecting, the reality of the past causes undue harm that lasts generations. How classrooms handle slavery is one of the most prominent examples of how disingenuous lessons keep nurturing social and cultural rot.
*Kayla Stewart's Okra, the Vegetable of Survival for Medium: Heated: Kayla Stewart reflects on her family's long history with okra, the memories attached to meals shared, and the sense of comfort that comes from a hot okra dish. She delves into how frozen packs of okra helped her feel connected with her family and history as COVID-19 shelter-in-place orders descended.
*Lila Suzanne's This Doesn't Count, And Other Ways People Invalidate My Bisexuality for them.: Experiences like the author's are why Bisexuality Visibility Week exists in the first place. Stereotypes and misconceptions hurt, and lead to the establishment of a marginalized community within a marginalized community. This is what bisexual invisibility so often looks like.
*Nicola Twilley's How T.G.I. Friday's Helped Invent the Singles Bar for The New Yorker: I re-read this article about once or twice a year because it's such an unexpected piece of restaurant and cocktail history for millennial trash like myself who only sees T.G.I. Fridays as a family joint whose name always makes me need stuffed potato skins that my doctor and LDL levels won't let me have. The chain's metamorphosis from trendy, fern-draped "see and be seen" spot training top-talent bartenders to flair-filled funtime with the kiddos is as strange as it is interesting.
Comics
As always, my weeklies/weeklies-ish:
*Huda Fahmy's Yes I'm Hot in This
*Phylecia Miller and Jules Rivera's Hi, Phylecia!
*Taejoon Park's Lookism
*Linda Sejic's Punderworld
*Jessi Sharon's The Sea in You
*Rachel Smythe's Lore Olympus
*Sensaga's Ham and Mat (New addition this week!)
*Steenz's Heart of the City
Books
I'm a much more comfortable distance into Michael Shurtleff's Audition now to the point I can comment on it, and I've found the advice as helpful as fellow performers insist. Aside from information about courtesy to casting directors that should be common sense — given the author's stories, however, even what should seem basic is too often in practice anything but — he drops some ambergris chunks of wisdom like wearing the same clothes to auditions and callbacks.
As far as acting tips, what's been the most helpful to me personally is his focus on naturalistic emotions and script analysis from an instinctual vantage point. However, I'm not super deep into that section yet so I need to read on… which, obviously, I plan to do.
See you next week, fellow bookish buffs!
——-
Love the artwork for this feature? That's all from the magical mind of Jules Rivera. Support her on Patreon.
Writing is real work. If you would like to support the labor I put into this post, or if you want me to retire early so you never have to read another thing I write, please consider making a small compensation to my Ko-fi.