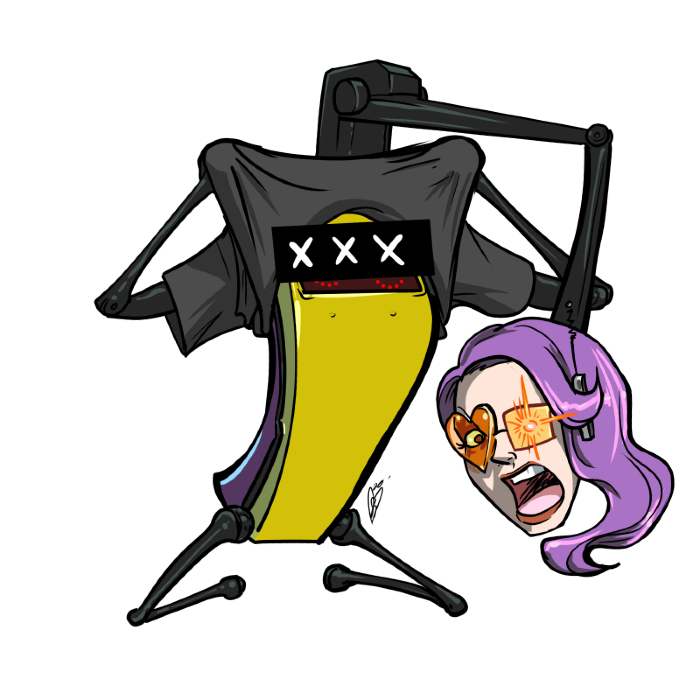 I read a lot. This is a selection of what I read this week (10/19/20 through 10/25/2020) that I think you should read, too.
Articles
*Alexander Burenkov's A Lost Cyber Utopia: What Happened to the Soviet Internet? for Strelka Mag: A fascinating look at Cold War cybernetics history. I need to still watch the accompanying video, but the article itself offers plenty of amazing tidbits on its own.
*Kittredge Cherry's David and Jonathan: Same-sex love between men in the Bible for Q Spirit: The tender relationship between David and Jonathan has inspired some amazing artistic works, from musicals to paintings to photography and more. Queer stories in the Bible tend to be downplayed if they're even allowed to be read as queer at all. I appreciate learning about the invisible history and how it touches LGBTQIAP+ Christians and their supporters.
*Vanessa Guillen Matheus' Gender-affirming surgery 'significantly improves quality of life,' study says for NBC News: While it should be pretty much a given that gender-affirming surgery often improves the quality of life for most transgender people, it's still good that the research is out there to prove it all the same.
*Ernie Smith's The Car Cassette Adapter Was an Unsung Hero at the Dawn of the Digital Age for Vice: More tech history! Cassette adapters are on a collision course with obsolescence, since no cars produced within the past decade have come with a tape deck. Better learn to appreciate them now before they disappear forever!
*Aminatou Sow and Ann Friedman's There's a Divide in Even the Closest Interracial Friendships. Including ours. for The Cut: This is actually an excerpt from the book Big Friendship: How We Keep Each Other Close, and tackles some of the issues that arise from interracial friendships. Even the most forward-thinking white people are still capable of failing their friends of color. We have to be willing to sincerely listen to feedback when we let our friends of color down and resist defensiveness.
*Brenda Valdivia's Invisible By Design: The Process Of Art Conservation At The MFAH for Houston Matters: Take an insightful behind-the-scenes tour of the Museum of Fine Arts, Houston's workshop dedicated to the preservation of its collection. I learned a lot about varnish in this article!
*Andy Wright's The Fiercely Precise World of Competitive Table-Setting for Atlas Obscura: Who knew that designing and setting a table came with so many minute details that competitions can deduct points for something as simple as a crooked spoon? OK, maybe fancy people knew, but I am not a fancy people. A delightful read about an obscure and surprising hobby.
Comics
As always, my weeklies/weeklies-ish:
*Huda Fahmy's Yes I'm Hot in This
*Phylecia Miller and Jules Rivera's Hi, Phylecia!
*Taejoon Park's Lookism
*Jules Rivera's Mark Trail
*Linda Sejic's Punderworld
*Jessi Sharon's The Sea in You
*Rachel Smythe's Lore Olympus
*Sensaga's Ham and Mat
*Steenz's Heart of the City
Books
I finished Aimee Fleck and Tea Berry-Blue's Raw! As with most of the other stories in the anthology, the ones I read by and large took place after the conclusion of Hannibal, and I'd like to avoid spoilers. However, author Fahye's and watch him go presents an alternate universe remix of the show, with Will as Hannibal's clockwork automaton companion. He struggles with the morality and mortality of the flesh and blood Will of Hannibal, but within the context of programming versus autonomy. It was a thoughtful interpretation of their dynamic and one of the highlights of a book with exceptional quality standards for inclusion.
See you next week, fellow bookish buffs!
——-
Love the artwork for this feature? That's all from the magical mind of Jules Rivera. Support her on Patreon.
Writing is real work. If you would like to support the labor I put into this post, or if you want me to retire early so you never have to read another thing I write, please consider making a small compensation to my Ko-fi.