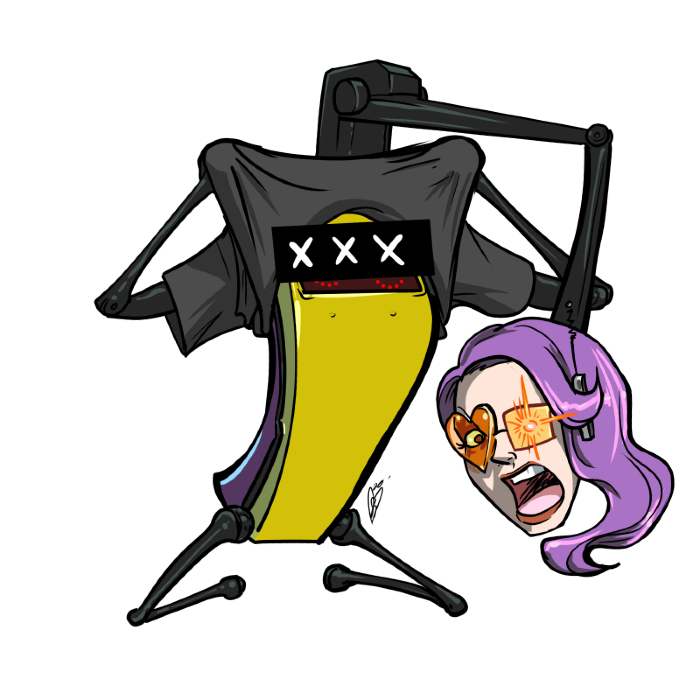 I read a lot. This is a selection of what I read this week (11/02/20 through 11/08/2020) that I think you should read, too.
Articles
*Advocate.com Editors' Meet the 2020 Rainbow Wave for The Advocate: State and local elections will always receive less attention during years when Americans pick the president, but it's still important to get to know the strides being made elsewhere – especially when it comes to LGBTQIAP+ representation in politics. The Advocate has been keeping a running article going on the 600 members of the LGBTQIAP+ community – 312 of whom received endorsements from the Victory Fund – whose campaigns succeeded. So far, the number is at 160, but ninety-five races have yet to be declared. Keep up here!
*Matilda Boseley's Wombats' deadly bums: how they use their 'skull-crushing' rumps to fight, play and flirt for The Guardian: This might actually be the greatest headline ever published, and the article itself is pretty great, too.
*Jef Rouner's The strange scariness of lo-fi horror video games for The San Francisco Chronicle: I want to play almost every single game listed here. Jef's right, though, about how more lo-fi graphics can be so much creepier than something more state-of-the-art. In a similar sense, I think the same thing about watching horror on VHS, even though I don't have a VCR.
*Jessica Stewart's Brutalism: What Is It and Why Is It Making a Comeback? for My Modern Met: Get a capsule history on what makes brutalism such a great aesthetic (and it is a great aesthetic) and some of the best of the best examples of the movement the world has to offer.
*Colin Stokes' "Frog and Toad": An Amphibious Celebration of Same-Sex Love for The New Yorker: The relationship between the titular characters of Arnold Lobel's charming Frog and Toad can be read as either deep platonic intimacy or explicitly queer, and given the author's own homosexuality both interpretations have contextual validity. No matter what, they are always tender and loving toward one another, and what they share is something beautiful to be admired.
Comics
As always, my weeklies/weeklies-ish:
*Huda Fahmy's Yes I'm Hot in This
*Phylecia Miller and Jules Rivera's Hi, Phylecia!
*Taejoon Park's Lookism
*Jules Rivera's Mark Trail
*Linda Sejic's Punderworld
*Jessi Sharon's The Sea in You
*Rachel Smythe's Lore Olympus
*Sensaga's Ham and Mat
*Steenz's Heart of the City
Also? Kanata Konami's FukuFuku: Kitten Tales, Vol. 1 is so pure and wholesome the FDA had to create a brand new label to slap on the cover. The story follows a cat and her elderly owner looking back on the start of their lives together in a series of shorts. That's it. That's literally all it is and I love it.
I'm not baiting and switching you into accidentally picking up a horrific and depressing examination of Mankind's Limitless Capacity For Suffering™. That's not my style. You can read this with your kids. You should read this with your kids. It's the antidote to Mankind's Limitless Capacity For Suffering™, and the fact that I picked it up after catching up on the news made things all the better.
Books
I finished Mahogany L. Browne, Idrissa Simmonds, and Jamila Woods' Black Girl Magic poetry anthology, which ended with the same level of amazing as it started. Highlights included Whitney Greenaway's "Carnival Fire of '63," Aracelis Girmay's "sister was the wolf," and Alexa Patrick's "Wading (Ode to an Almost First Kiss)." Though, as I said last week, this collection is fantastic and unfortunately I lack the fluency in poetry to express exactly what makes them so great. One thing I did appreciate is the range of experiences and poets presented, which included trans women, Muslim women, Afro-Latina women, Carribbean women, African women, and more. The Black experience isn't a monolith, and ensuring the anthology included a variety of voices stands as a testament to that fact.
After that, I started on I, Rigoberta Menchú: An Indian Woman in Guatemala, an oral history of the K'iche' tribe, one of 23 indigenous ethnic groups in Guatemala threatened by the encroach of colonizers and their enablers. It's an oral history of their customs and oppression, though I'm only at the part where Menchú discusses childbirthing customs.
I'm aware of David Stoll and The New York Times claiming they've entirely debunked Menchú's autobiography. Except… the book isn't an autobiography. That it was advertised as such is the fault of the publishers and, to a lesser extent, compiler and translator Elizabeth Burgos-Debray. There is no real equivalent of the testimonio genre to English-speaking readers, so it was marketed and published as an autobiography instead (probably should've been history). And Burgos-Debray's intro didn't do the best job of explaining the bare basics of testimonio, either. Put simply, Menchú doesn't just speak for herself in the book. She speaks for the history and experiences of the K'iche' people in the first person, and her story isn't meant to be taken as a linear account of events that happened only to her the way an autobiography or memoir would.
The tenets of testimonio are not at all hard to grasp, particularly for an academic, but why exert the effort to research when you can neglect your own intellectual insecurities, misrepresent an entire literary genre that doesn't exist in English, and punch down on a woman of color in one fell swoop instead? Not a good look, Stoll and The New York Times. Not a good look.
See you next week, fellow bookish buffs!
——-
Love the artwork for this feature? That's all from the magical mind of Jules Rivera. Support her on Patreon.
Writing is real work. If you would like to support the labor I put into this post, or if you want me to retire early so you never have to read another thing I write, please consider making a small compensation to my Ko-fi.