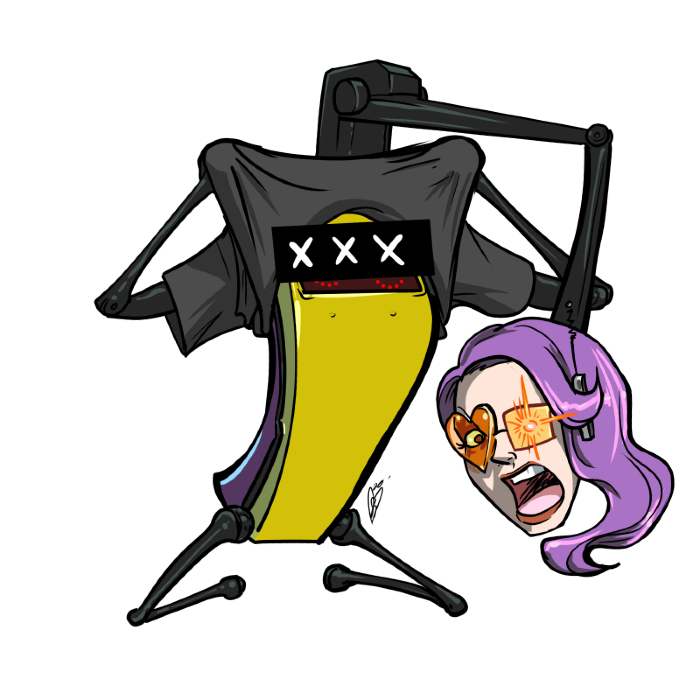 I read a lot. This is a selection of what I read this week (12/14/20 through 12/20/2020) that I think you should read, too.
Articles
*Kevin Broderson's Frogs and Toads for Alaska Department of Fish and Game: I wanted to learn more about the wood frog's winter hibernation habits and I was not disappointed.
*Emily Burack's Yes, Let's Keep Reminding People that Coco Chanel Was a Nazi Supporter for Alma: She was more than just a Nazi supporter as the title says. Fashion mogul Coco Chanel actively worked as a Nazi spy and took lovers from the party. This piece covers her extensive history with anti-Semitism and fascism.
*Drew Magary's The 2020 Hater's Guide To The Williams-Sonoma Catalog for Defector: My only holiday tradition.
*Emily McCullar's Texas Wedding Photographers Have Seen Some $#!+ for Texas Monthly: It's like a horror movie, but unfortunately all too real. Multiple wedding photographers throughout the state share their stories about wedding parties not following COVID safety guidelines despite promising otherwise and winding up exposed to a debilitating and deadly disease in the process. That Texas Governor Greg Abbott gives weddings and other possible spreader and superspreader events the blessing to move forward doesn't help at all, either.
*Sarah Pruitt's How Gay Culture Blossomed During the Roaring Twenties for History: Who knew the History Channel offered content not involving WWII or extraterrestrials? In the 1920s, clubs, ballrooms, and performances in Harlem, The Bowery, Greenwich Village, and other neighborhoods hosted raucous and extravagant parties to celebrate the LGBTQIAP+ community. After a time, even heterosexuals began to join in and get to know their queer neighbors. Although this brief flirtation with acceptance only applied to cisgender gay, lesbian, and bisexual people. Transgender people and drag performers could still be arrested for merely existing.
*Emma Taggart's Tiny Pygmy Possums Found on Kangaroo Island After Fears of Bushfires Wiping Them Out for My Modern Met: Biologists and zoologists feared the possible loss of the elusive pygmy possum following the devastating Australian brushfires earlier this year. But they didn't need to fear at all! Finally some good news!
*Olivia P. Tallet's Report: Immigrants in Houston contribute billions to economy for The Houston Chronicle: $12.7 billion in taxes and $38.2 billion in spending power, to be specific.
*Alex Wellerstein's The Demon Core and the Strange Death of Louis Slotin for The New Yorker: A plutonium core demonstration by Manhattan Project physicist Louis Slotin led to a horrific accident that eventually caused his death by radiation poisoning not long after… the only other radiation-related fatality other than the incident involving Slotin's colleague Harry Daghlian, Jr. the year before. As Wellerstein points out, the "Demon Core"'s nickname came about after killing two of the developers, but no such thought for the future victims in Hiroshima and Nagasaki.
Comics
As always, my weeklies/weeklies-ish:
*Huda Fahmy's Yes I'm Hot in This
*Phylecia Miller and Jules Rivera's Hi, Phylecia!
*Taejoon Park's Lookism
*Jules Rivera's Mark Trail
*Linda Sejic's Punderworld
*Jessi Sharon's The Sea in You
*Rachel Smythe's Lore Olympus
*Sensaga's Ham and Mat
*Steenz's Heart of the City
Books
Saladin Ahmed is the only author who ever made me not be bored to death by Black Bolt and the rest of the not-Ms. Marvel Inhumans (because Ms. Marvel is delightful), but despite how much I enjoy his comics I hadn't previously read any of his prose. And that needed to change! And I'm glad it changed, because Ahmed's short stories are just as fun as his comics. Engraved on the Eye collects some of his his fantasy, science fiction, and horror tales. They're all entertaining, and Ahmed is at his best when he plays with genre conventions. "Mr. Hadj's Sunset Ride" as a Western with zombies and Muslim mysticism in particular, as well as "Dr. Diablo Goes Through the Motions," about a supervillain spending a dull league meeting contemplating prison reform. I love his imagination and definitely want to pick up more of his prose.
Also read Durian Sukegawa's Sweet Bean Paste and it was the first time I cried while reading a novel in years. Not happy crying, but all the same it's a testament to how effective and evocative the author is at creating a genuinely moving slice of life story. I don't want to ruin the plot, because the major theme revolves around keeping secrets. But I will say that it dives deeply into an aspect of Japanese history we almost never hear about in the States, and takes to task the country's prevailing ableism and disease stigma.
Finally, I got started on Michael Bennett's Things that Make White People Uncomfortable. While I'm not a football fan (I tried, but it didn't stick. I'm bad at this living in Texas thing.), I still wanted to read this part-memoir, part-social commentary to get a first person perspective on race and social justice as they pertain to college and professional sports. The subjects are more intertwined than most people seem to realize, especially when it comes to NCAA restrictions and expectations leaving players feeling burned out and punished for pursuing complicated degrees and exploited for not receiving any manner of compensation for the use of their name and images for merchandise. Bennett also frankly brings up horrifying subjects like traumatic brain injuries and PTSD in football and how often owners (a job title he understandably disdains for its racial overtones), coaches, and fans don't seem to care about players as people. His is a necessary first-person perspective on the risks of football as a career path and how inextricably it ties in with his life as a Black man in the United States.
See you next week, fellow bookish buffs!
——-
Love the artwork for this feature? That's all from the magical mind of Jules Rivera. Support her on Patreon.
Writing is real work. If you would like to support the labor I put into this post, or if you want me to retire early so you never have to read another thing I write, please consider making a small compensation to my Ko-fi.