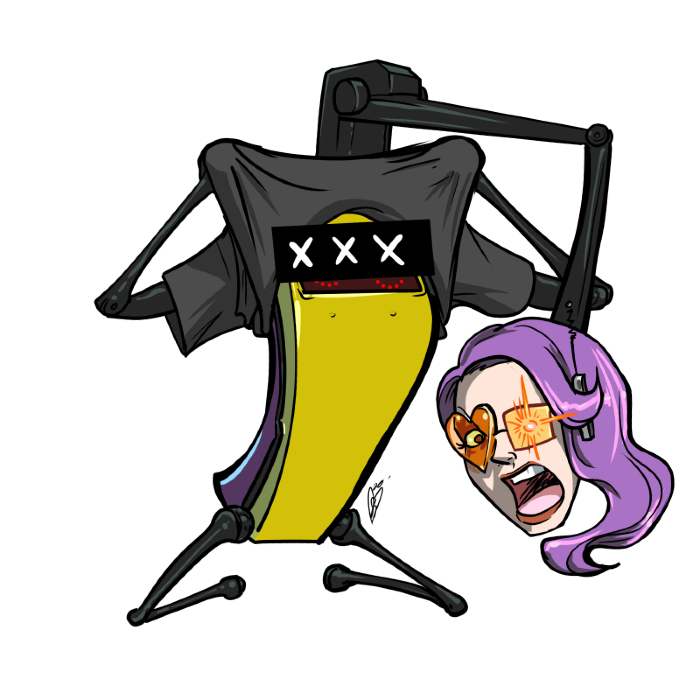 I read a lot. This is a selection of what I read this week (12/27/2020 through 1/3/2021) that I think you should read, too.
Articles
*Tristan Ahtone's Tribes Create Their Own Food Laws to Stop USDA From Killing Native Food Economies for Yes!: On indigenous reservations, Native tribes are drawing up their own food safety and preservation laws to override those of the United States. The USDA and FDA's regulations endanger the millenia-old practices, heritage seeds, and even language of indigenous peoples, and internal tribal regulations fight back.
*Claire Ainsworth's Sex Redefined: The Idea of 2 Sexes Is Overly Simplistic for Scientific American: A growing understanding of sex and gender at the scientific level should lead to a growing understanding of sex and gender at the overall social level. It's not always determined by chromosomes and genitals. There's so much more to it than that, and a binary model just does not fit the biological reality.
*Steve Inskeep At First Wary Of Vaccine, Cherokee Speaker Says It Safeguards Language, Culture for NPR: Colonialism and unethical scientific studies conducted on nonconsenting First Nations communities understandably lead many tribes to feel hesitant about the COVID-19 vaccine. The Cherokee Nation is beginning rollouts and making sure individuals fluent in the language receive priority alongside frontline workers and the medically vulnerable. This move helps with preserving an endangered tongue and passing it on to future generations.
*Lori Johnson's Housekeepers the 'hidden heroes' keeping patients, doctors safe during COVID-19 pandemic for 12 News KPNX: Custodial staffs don't get nearly the praise they deserve for keeping our environments safe and sanitary even when there isn't a pandemic raging the world. They are lifesavers.
*Frank Morris' 'Toxic Individualism': Pandemic Politics Driving Health Care Workers From Small Towns for NPR: Rural Americans face some of the biggest difficulties in receiving medical care. However, rural Americans are also driving out healthcare workers by refusing to follow basic coronavirus prevention measures and threatening them to the point they're beginning to leave en masse for safer opportunities.
*Sean Mulcahy, Dan Rosenzweig-Ziff, and Abby Livingston's Eligible Texans can't get answers about the COVID-19 vaccine. It's not clear who — if anyone — has them. for Texas Tribune: A must-read for anyone living in Texas. Or anyone who loves someone who lives in Texas and wants to make sure they know what's happening with the disaster of a vaccine rollout.
*Ed Yong's Spiders Can Fly Hundreds of Miles Using Electricity for The Atlantic: The ballooning behavior of spiders is far more complex than merely pointing their butts (OK, OK… abdomens. You can put those molotovs down now, entomologists) in the air, shooting out silk, and hoping for a breeze. Turns out, they also possess a sophisticated sense for electric currents in the air and utilizing them to take flight!
Comics
As always, my weeklies/weeklies-ish:
*Huda Fahmy's Yes I'm Hot in This
*Phylecia Miller and Jules Rivera's Hi, Phylecia!
*Taejoon Park's Lookism
*Jules Rivera's Mark Trail
*Linda Sejic's Punderworld
*Jessi Sharon's The Sea in You
*Rachel Smythe's Lore Olympus
*Sensaga's Ham and Mat
*Steenz's Heart of the City
Books
I finished Justina Ireland's Dread Nation and immediately segued into the sequel Deathless Divide. As per usual, I really don't much want to spoil the story since it is an extremely plot-heavy duology. But I enjoyed the conclusion and its final twist on reunions between long-lost family members, not to mention the addition of protagonist Jane's rival-turned-best-friend, the ultra femme zombie hunter/bodyguard Katherine (never call her "Kate"), as a narrator. Katherine is also a well-written (and rare) example of an asexual and aromantic character! Anyway, I continue to gush about these books if you like horror and thoughtful historical queer fiction.
See you next week, fellow bookish buffs!
——-
Love the artwork for this feature? That's all from the magical mind of Jules Rivera. Support her on Patreon.
Writing is real work. If you would like to support the labor I put into this post, or if you want me to retire early so you never have to read another thing I write, please consider making a small compensation to my Ko-fi.