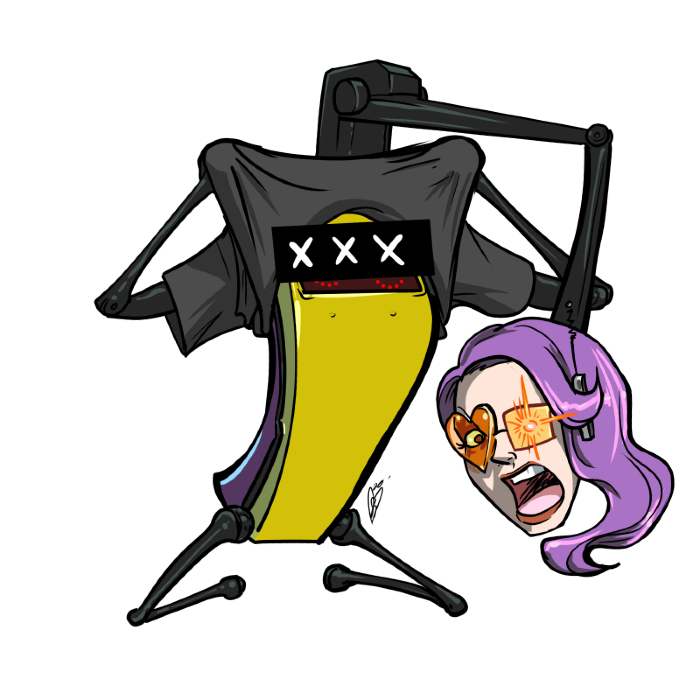 I read a lot. This is a selection of what I read this week (2/1/2021 through 2/7/2021) that I think you should read, too.
Articles
*Anti-Defamation League's The Sovereign Citizen Movement: Common Documentary Identifiers & Examples: This is a fascinating PDF documenting the different ways members of the sovereign citizen movement write their names and addresses because they think the changes create a legal loophole exempting them as American citizens. It doesn't, though. They also think it separates them from duplicates created by the federal government to pose as them on official documents. It doesn't, though.
*Zaron Burnett III's Finn Deserved Better — and so Did Black Star Wars Fans for Mel Magazine: Seriously, Finn was an amazing character whose amazing characterization got shunted to the sideline for two whole movies. He had so much potential and Disney squandered it.
*Michael Cuby and Naveen Kumar's Supernova Raises the Question: When Is It Okay for Straight Actors to Play Gay? for them.: There's a lot of talk about casting heterosexual actors as gay and bisexual characters while gay and bisexual actors still struggle to find a foothold in the film industry. But is there a cut off where it doesn't matter? It's a complicated topic to critics Michael Cuby and Naveen Kumar, who dissect the nuances of the discourse.
*Vaughn Stafford Gray's A Brief History of Jamaican Jerk for Smithsonian Magazine: Jerk is more than just a style of Jamaican cooking. It's a Christmas staple, and one of the most prominent surviving examples of the fusion between African and Taíno culture and cuisine. The history behind it tells a tale of struggle and resourcefulness in the face of colonial oppression.
*Janel Martinez's Hibiscus's Bold Flavor Connects the Dots of the African Diaspora for Serious Eats: Popular throughout the African continent and Latin America, Jamaica (also known as sorrel), a drink made from steeped hibiscus buds and typically enjoyed on Christmas, has a history dating back centuries.
*Austin Sanders' ProLodges Saves and Changes Some of Austin's Most Vulnerable Lives for Austin Chronicle: Texas' capital is doing at least one thing right: Investing some of the money that would otherwise go to the police department into housing and health and social services for the homeless. The base of operations are decommissioned hotels, and the city has found success in helping homeless residents get back on their feet and reintegrate back into the community.
Comics
As always, my weeklies/weeklies-ish:
*Huda Fahmy's Yes I'm Hot in This
*Phylecia Miller and Jules Rivera's Hi, Phylecia!
*Taejoon Park's Lookism
*Jules Rivera's Mark Trail
*Linda Sejic's Punderworld
*Jessi Sharon's The Sea in You
*Rachel Smythe's Lore Olympus
*Sensaga's Ham and Mat
*Steenz's Heart of the City
Books
It is so hard to not gush all about finishing up N.K. Jemisin's The City We Became without spoiling it, since what I love about it is inextricably tied up with how she handles the plot and how her world works. She takes the tenets of Lovecraft-style cosmic horror and twists them into a contemporary commentary on race, history, and gentrification.
In addition, I started on a re-read of The Street by Ann Petry. This edition featured a super interesting introduction by Tayari Jones analyzing the different covers publishers used to promote the book. Some emphasized protagonist Lutie Johnson's motherhood, while others promised a scintillating noir-tinged pulp tale of violence and struggle in 1940s Harlem. Petry's debut novel covers both themes, and reducing it to one or the other does this fact a disservice. It's just as thoughtful, atmospheric, and poetic as I remembered from the first time I read it.
See you next week, fellow bookish buffs!
——-
Love the artwork for this feature? That's all from the magical mind of Jules Rivera. Support her on Patreon.
Writing is real work. If you would like to support the labor I put into this post, or if you want me to retire early so you never have to read another thing I write, please consider making a small compensation to my Ko-fi.