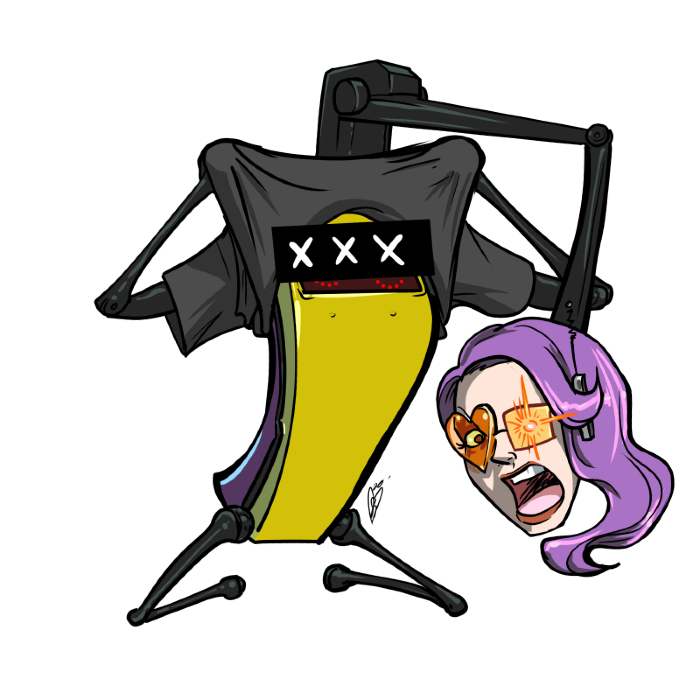 I read a lot. This is a selection of what I read this week (7/27/20 through 8/2/20) that I think you should read, too.
Articles
*Emma Balter's Houston's vegan scene booms into a patchwork of cuisines for Houston Chronicle: Houston really does have some amazing places to eat vegan food these days, so I'm happy to see personal favorites like Pepper Tree, green seed vegan, and Korny Vibes getting the attention they deserve. Highly recommend these places for locals and, assuming anyone ever travels here again, visitors.
*Scott Beauchamp's How to Send a Message 1,000 Years to the Future for The Atlantic: I currently reside in a Wikipedia warren about Long-time nuclear waste warning messages. This piece goes into far more detail. Thinking about time on this scale makes me feel both enthralled and utterly pointless.
*Lois Beckett's Anti-fascists linked to zero murders in the US in 25 years for The Guardian: A look at the extensive numbers behind the myths and misconceptions of anti-fascist activities. Also, Antifa is not an organization.
*Libby Brooks' New Glasgow theatre space made entirely of recycled pianos in UK first for The Guardian: Such a cool (and thematically appropriate) way to give life to old and damaged pianos! The Springburn Park auditorium isn't technically made "entirely" of reclaimed wood and wire. Still a creative way to reduce waste, though.
*Elizabeth Flock's Brittany Smith Loses Her Stand Your Ground Hearing for The New Yorker: Major content warning for home invasion, rape, and domestic violence. I only caught up with the case this week. Horrible story, and one that illustrates how rape and sexual assault survivors often can't find advocates in the law enforcement or criminal justice systems.
*Courtney Linder's Watch Engineers Take Their 60-Foot-Tall Gundam for a Walk for Popular Mechanics: If I can't have my consciousness uploaded to a giant robot, I at least want to pilot a giant robot. So we're getting close to my dreams coming true.
What? Don't act like you never rushed home after school to watch Toonami.
*Ruth's The Timeline of Jell-O Flavors From 1897 to 1997 for Midcentury Menu: For fans of midcentury aesthetics and food history, this blog cooks up a gelatinous feast taste-testing recipes from vintage cookbooks. Dig into the wiggly history of Jell-O flavors past and present, and how they phase in and out (mostly out) of popularity. Blackberry sounds super tasty.
*Michael Sainato's 'Coal is over': the miners rooting for the Green New Deal for The Guardian: An older piece, but still relevant. I don't know much about Appalachia and coal mining besides the basics, so it was good to get some perspective on how some miners believe we should phase away from coal and switch to more eco-friendly solutions to provide jobs. Also looks at the role declining union power played in damaging miners' lives.
*Mimi Swartz's Luby's, LuAnn Platters, and Me for Texas Monthly: My grandparents loved Luby's. I used to eat there with them all the time when I was a kid. A wistful nostalgia piece about a venerable Texas institution on the decline.
Comics, Graphic Novels, and Zines
As always, my weeklies:
*Monica Gallagher's Assassin Roommate
*Phylecia Miller and Jules Rivera's Hi, Phylecia! (Didn't update this week.)
*Rachel Smythe's Lore Olympus (Back this week!)
*Steenz's Heart of the City
I also read…
*Sara Cress' Pep Talk Zine: Celebrating the joys in life, both small and large, as well as the strong, dynamic people who inspire Cress. My favorite poem in this collection is "Romphim," which nurtures the delight to be found in comfortable clothing that makes you happy. I had to pick up Pep Talk Zine to brighten my mood after reading Upgrade Soul.
*Ezra Claytan Daniels' Upgrade Soul: An elderly couple signs up for a secretive body regeneration experiment as a 45th wedding present. Science ensues. Bad science ensues. Existential crises are had. So beautiful, so sad, and so heavy.
*Hector Richard Janse van Rensburg (aka Shitty Watercolour)'s untitled comic: A tender conversation between a boy and his cat about their love for and dedication to one another and no I'm not crying I just dove headfirst into a dewey jasmine bush because I like the smell a lot OK.
*Jason Poland's My Dad is Dracula (And a Jeff Koons Sculpture): I laughed for five straight minutes. This is my favorite of the My Dad is Dracula series.
Books
This week, I finished Michael W. Twitty's The Cooking Gene: A Journey Through African American Culinary History in the Old South. I stand by my statements from last week. This is essential food and history reading, with extensive information on Southern cuisine's roots in slavery. The chapters I read included cotton, rice, and corn's role in shaping the foodways and lives of slaves, and a look at the blending of Caribbean, African, French, and Gulf Coast flavors that came to define the culinary history of New Orleans.
I also read Jean Kyoung Frazier's Pizza Girl, a slow-burning bildungsroman about motivation and family with a wry tone and scary climax reaching Michael Scott levels of cringe. A quick read and entertaining debut novel.
Finally, I started Ibram X. Kendi's How to be an Antiracist. Part instruction manual, part memoir where he uses examples from his own life of how he perpetuated internalized racism, classism, and xenophobia. He breaks down racism into granular concepts to show how individuals and institutions can be anti-racist in some areas while racist in others. This approach nurtures reflection far more than simply defining what racism is and isn't, and the personal stories show how the author himself learned how to unlearn along the way. Nobody comes into this world knowing and understanding everything about social and structural ills, and Kendi's honesty and forthrightness challenges the notion of putting great thinkers on a pedestal. They are, in the end, still human.
See you next week, fellow bookish buffs!
——-
Love the artwork for this feature? That's all from the magical mind of Jules Rivera. Support her on Patreon.
Writing is real work. If you would like to support the labor I put into this post, or if you want me to retire early so you never have to read another thing I write, please consider making a small compensation to my Ko-fi.